In order to penetrate the market, businesses need a strategy and understanding of the market. Small businesses need to sign design and manufacturing contracts for large enterprises to learn from experience.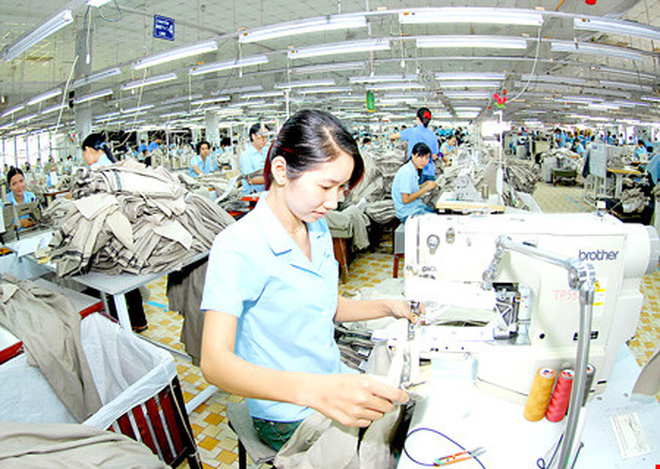 Chinese, Indian enterprises … jump into Vietnam's textile and garment Deputy Prime Minister Nguyen Xuan Phuc: 'There is new flour to clean the lake' At the beginning of the year, eyes are tired and Vietnamese workers will "earn" more than 23 billion USD when entering TPP Lao Textile and garment industry has an average income of 6 million VND/month
This is the advice of Ms. Nguyen Huong Tra, an independent consultant on Vietnamese small and medium enterprises, given at the seminar "APEC promotes the participation of small and medium-sized enterprises in the global value chain in the global value chain". textile industry" organized by the Vietnam Textile and Apparel Association in Hanoi, March 29.
Ms. Tra cited an example in her research as TBT Garment Co., Ltd (Hai Duong) and said that Vietnamese textile and garment enterprises still have a niche to go, to participate in the global value chain.
Accordingly, at the time TBT Garment Co., Ltd was established (2007), most of the textile and garment enterprises were participating in the processing method (CMT), but TBT chose for itself another path, starting from ODM. (self design, manufacture). The leader of this company said that if only stopping at CMT, the added value will be very limited. Up to now, TBT has participated in different segments of the textile value chain.
Agreeing with this view, Ms. Pham Quynh Mai, Deputy Director of the Multilateral Trade Policy Department (Ministry of Industry and Trade) said that the textile and garment industry is facing many difficulties when it is still heavily dependent on imported raw materials. materials from abroad, especially China. This will greatly affect the domestic textile and garment industry if there are adverse fluctuations in this market.
Deputy Minister of Industry and Trade Nguyen Cam Tu assessed that the textile and garment industry participating in the supply chain is still at a passive level, not oriented to the needs of the market to find a way to meet the demand. Even the processing enterprises themselves are very passive in finding customers and expanding markets.
"Meanwhile, in order to develop and reach out to regional and international markets, it is essential for businesses to participate in the global value chain directly or indirectly. Therefore, positioning Gaining a position in the global value chain is something that textile and garment enterprises must aim for if they don't want to stop at the processing stage and make a profit, "- Mr. Tu advised.